The old world charm of the Indian hair accessory known as the 'gajara' of late has reinvented itself in newer ways. Gajras have been around for centuries and have played a major role in an Indian woman's day to day beauty routine, and for adding the ethnic touch to an Indian bride's wedding ..
The sweet and mild fragrance of jasmine flowers and the ethereal look that they impart to one's hair is unmatchable. Even in today's modern world, a simple hair accessory like the gajra is still popular and very much sought after for its simplistic elegance and traditional appeal.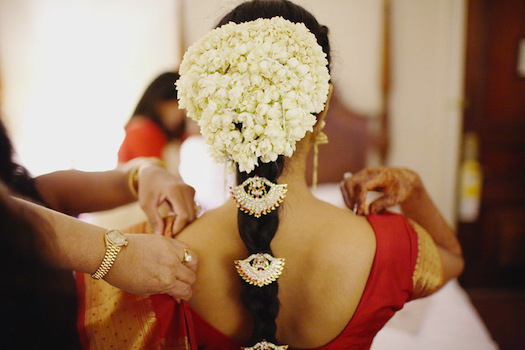 some styles which you can carry on your wedding fuctions..
ON YOUR WEDDING DAY
you can also choose gajra  after wedding functiions…